Flag Day
Today is Flag Day. I thought it appropriate to give links to proper flag etiquette and a history of Flag Day.
When the flag is displayed from a staff projecting from a window, balcony, or a building, the union should be at the peak of the staff unless the flag is at half staff.
When flown with flags of states, communities, or societies on separate flag poles which are of the same height and in a straight line, the flag of the United States is always placed in the position of honor – to its own right. ..The other flags may be smaller but none may be larger. ..No other flag ever should be placed above it. ..The flag of the United States is always the first flag raised and the last to be lowered.
Inspired by these three decades of state and local celebrations, Flag Day – the anniversary of the Flag Resolution of 1777 – was officially established by the Proclamation of President Woodrow Wilson on May 30th, 1916. While Flag Day was celebrated in various communities for years after Wilson's proclamation, it was not until August 3rd, 1949, that President Truman signed an Act of Congress designating June 14th of each year as National Flag Day.
---
~ Happy Flag Day and 243rd Birthday, US Army ~
---
Canteen Mission Statement
Showing support and boosting the morale of
our military and our allies military
and the family members of the above.
Honoring those who have served before.

Click








Betsy Ross
The History of Flag Day

Red Skelton ~ Pledge of Allegiance (spoken)
Star Spangled Banner
Ragged Old Flag
Old Glory
This Ain't No Rag, It's A Flag
You're A Grand Old Flag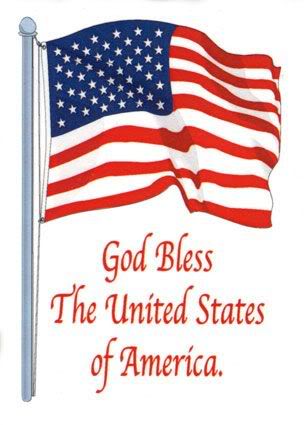 Please remember that The Canteen is here to support
and entertain our troops and veterans and their families,
and is family friendly.
---

REQUEST PERMISSION TO COME ABOARD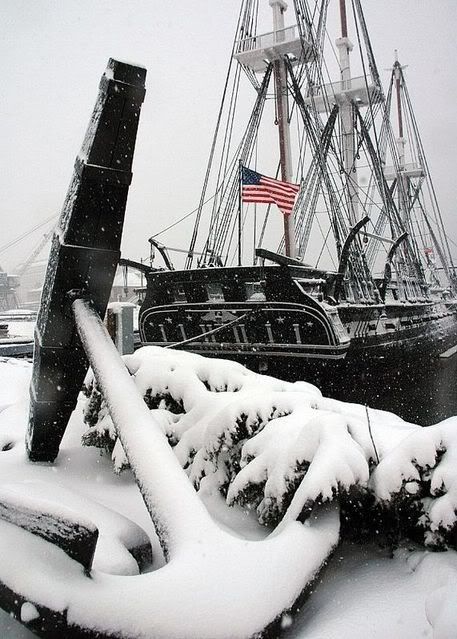 CHARLESTOWN, Mass. (Jan. 14, 2008) The first major snowfall of the New Year blankets the USS Constitution. Despite the weather "Old Ironsides" remained open for free public tours. At 210 years-old, USS Constitution is the oldest commissioned warship afloat in the world, manned by 67 active-duty United States Sailors and visited by nearly half a million visitors annually. U.S. Navy photo by Mass Communication Specialist 1st Class Eric Brown (Released)
GOD BLESS AND PROTECT OUR TROOPS AND OUR BELOVED NATION!!!
Boston, Oct. 21, 2009 – Boatswains Mate 2nd Class Philip Gagnon pipes as USS Constitution performs an underway demonstration in honor of the three-masted wooden frigate's 212th birthday. (U.S. Navy photo by Airman Mark Alexander/Released).
USS Constitution's 1812 Marine Guard fire vintage Springfield flintlock muskets during the ship's underway. "Old Ironsides" was underway for the "Constitution Day Cruise," which is conducted to thank the family and supporters of Constitution. U.S. Navy photo by Airman Nick Lyman (Released)
OUR TROOPS ROCK!!!!!!!


---
The U.S. Army was founded on June 14, 1775, when the Continental Congress authorized enlistment of riflemen to serve the United Colonies for one year.
The 14 June date is when Congress adopted "the American continental army" after reaching a consensus position in The Committee of the Whole. This procedure and the desire for secrecy account for the sparseness of the official journal entries for the day. The record indicates only that Congress undertook to raise ten companies of riflemen, approved an enlistment form for them, and appointed a committee (including Washington and Schuyler) to draft rules and regulations for the government of the army. The delegates' correspondence, diaries, and subsequent actions make it clear that they really did much more. They also accepted responsibility for the existing New England troops and forces requested for the defense of the various points in New York. The former were believed to total 10,000 men; the latter, both New Yorkers and Connecticut men, another 5,000.
At least some members of Congress assumed from the beginning that this force would be expanded. That expansion, in the form of increased troop ceilings at Boston, came very rapidly as better information arrived regarding the actual numbers of New England troops. By the third week in June delegates were referring to 15,000 at Boston. When on 19 June Congress requested the governments of Connecticut, Rhode Island, and New Hampshire to forward to Boston "such of the forces as are already embodied, towards their quotas of the troops agreed to be raised by the New England Colonies," it gave a clear indication of its intent to adopt the regional army. Discussions the next day indicated that Congress was prepared to support a force at Boston twice the size of the British garrison, and that it was unwilling to order any existing units to be disbanded. By the first week in July delegates were referring to a total at Boston that was edging toward 20.000. Maximum strengths for the forces both in Massachusetts and New York were finally established on 21 and 22 July, when solid information was on hand. These were set, respectively, at 22,000 and 5,000 men, a total nearly double that envisioned on 14 June.
The "expert riflemen" authorized on 14 June were the first units raised directly as Continentals. Congress intended to have the ten companies serve as a light infantry force for the Boston siege. At the same time it symbolically extended military participation beyond New England by allocating 6 of the companies to Pennsylvania, 2 to Maryland, and 2 to Virginia. Each company would have a captain, 3 lieutenants, 4 sergeants, 4 corporals, a drummer (or horn player), and 68 privates. The enlistment period was set at one year, the norm for the earlier Provincials, a period that would expire on 1 July 1776. Responsibility for recruiting the companies was given to the three colonies' delegates, who in turn relied on the county committees of those areas noted for skilled marksmen. The response in Pennsylvania's western and northern frontier counties was so great that on 22 June the colony's quota was increased from six to eight companies, organized as a regiment. On 25 June the Pennsylvania delegates, with authority from the Pennsylvania Assembly, appointed field officers for the regiment. Since there was no staff organization, company officers and volunteers performed the necessary duties. On 11 July delegate George Read secured the adoption of a ninth company that his wife's nephew had organized in Lancaster County. In Virginia Daniel Morgan raised one company in Frederick County, and Hugh Stephenson raised another in Berkeley County. Michael Cresap's and Thomas Price's Maryland companies were both from Frederick County. All thirteen companies were organized during late June and early July. They then raced to Boston, where their frontier attitudes created disciplinary problems.
---
Happy Flag Day
Happy Birthday, Army!
June 14, 2018
U S Army Hymn
---
Spitfire
---







Hello Veterans, wherever you are!!











---